Tel: (91-22) 2772 8034
Fax: (91-22) 2772 8035
sainathfwd@sainathforwarder.com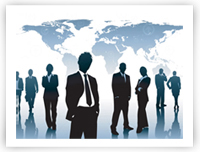 Welcome to the world of Sainath Forwarders Pvt. Ltd.  a one stop solution for solving all your problems in the world of Clearing and Forwarding of Imports/Exports consignments. We are among the noted Custom Clearance Logistics Services providers, incepted in India. Our authentic and trusted services have helped us to achieve an unrivalled name for ourselves. With the help of our vast and well settled network throughout India, we are able to provide our customers hassle free services such as Air and Sea freight forwarding services, Warehousing Storage Services, etc. and Project Cargo services.

Our company was incorporated in the year 1989 and our personal expertise of experience in this field is almost above 29 years. And within the years of our establishment, we have created positive waves in the field of clearing & forwarding with a edge over all our vital competitors. All thanks to Export/Import made cost effective as a reason of our team work and the quality procedures adopted and introduced by us in our organisation because of Computer Information Technology.

Sainath Forwarders Pvt. Ltd. is a one stop solution for solving all your problems in the world of Clearing and Forwarding of Import and Export be it EXPLOSIVES / HAZARDOUS / HARMLESS / VALUABLE DRUGS / DYES / CHEMICALS / RAW MATERIALS / GENERAL CARGO / HDPE GRANULES / TEXTILES / HUGE PROJECT MACHINERY / PRECISION INSTRUMENTS / ELECTRONIC COMPUTER PERIPHERALS / CONSUMER GOODS / TOYS / FOOD PRODUCTS etc. and if the same has to be cleared or forwarded under the following categories of clearance such as DUTY PAID / FREE / INTO BONDING / DEEC / DEPB / DFRC / 100% EOU / IMPORTS FOR JOBBING / EXPORT REJECTS RETURNED and if the same has to be executed to your expectation of time bound schedule we are the right associates for your clearing & forwarding problems and we wish to claim that prompt service provided by us to the expectation of our clients associated with us has gone into their achieving success in the field of Global International Trading.

Sainath Forwarders Pvt. Ltd. is committed to help organizations for consistent growth of their international trade. Our skills and expertise cover a wide range of freight forwarding services and other custom clearing activities and initiatives is today strongly supported by IN-HOUSE DIVISION OF THEIR OWN HAVING A WELL ESTABLISHED NETWORK OF IN-HOUSE AIR AND SEA FREIGHT BOOKING / TRANSPORTING CONTAINERISED AND NON CONTAINERISED LOOSE CONSIGNMENTS MOVEMENT LOCAL AND OUTSTATION / WAREHOUSING / PROVIDING CONSULTANCY IN THE FIELD OF IMPORTS/EXPORTS/DGFT/CENTRAL EXCISE/OCTROI/ETC/PALLETISATION AND CHOKING OF CONSIGNMENTS AND CONTAINERS / APPOINTING AND SUPPLY OF EXPERT SKILLED LABOUR / CRANE / FORKLIFT FOR HANDLING CHEMICALS AND EXPLOSIVES / LOGISTIC SUPPORT IN ANY MANNER ON A CUSTOMIZED BASE. Further when we realize and understand that our clients have specific requirements with regards to their shipments. We therefore initiate our best efforts to consult with our clients individually to understand their specific requirements. Thus we never try to fit a sub-standard product to our clients special needs.

Sainath Forwarders Pvt. Ltd. should be your business associate as we have the best of the resources and expertise to help you compete more effectively, thus giving us an opportunity to serve you would definitely be the beginning of a mutually beneficial relationship. As it is rightly said – Excellence – The status of perfection, The hallmark of success. It takes just one minute of mismanagement to lose the glimmer of excellence, but decades of perseverance to regain it. For years, we at Sainath Forwarders Pvt. Ltd. have known this difference and have striven to become one of India's leading Export / Import Logistics organization.